Why Drop Off Your Confidential Documents somewhere and wonder….
OR you can Get 'em Shredded while-you-watch with DFW Shredding!
Happy New Year! Yes we are open Every Saturday in 2018, 9am to 3pm
Weather Permitting
DFW SHRED DAY – Shred-A-Thon Every Saturday
Plano – Dallas | Drive Up Shredding For Residential And Business
WHEN: EVERY SATURDAY, RAIN OR SHINE, YES WE ARE OPEN THIS  SATURDAY  TOO!
9:00am to 3:00pm
No Appointment Needed
WHERE: 800 Fulgham Road Plano, TX 75093
Behind CARMAX of Plano, which is between Preston and Coit on Plano Parkway inside the US-Storage complex, the gate code is posted.
COST for PAPER SHREDDING: $10.00 for the first box and $5.00 each thereafter. (We do not shred the box it self, so you will get your empty boxes back right-away)

COST for COMPUTER HARD-DRIVES: $10.00/HD (Already removed from the Computer) If you need us to remove the Hard-Drive from the Computer, we can for most computers at @ $15/HD extra ($15 does not include Shredding) and we will not be responsible to any damages, which is very likely,  to the computer while removing the HD.

To keep the costs down for this service, DFW Shred-Day every Saturday,  please bring cash for under $50 worth of shredding.

Local checks, accepted ONLY for over $50, we have to see a Drivers license and a convenience fee of $5 will be added. No Credit Cards please.

The price applies to standard file box size (10X12X15). However documents can be brought in various size boxes or bags and the charge will be determined accordingly.
To keep the costs down for this service, we accept cash only for under $50, and cash and local checks for over $50. Local checks, accepted ONLY for over $50, we have to see a Drivers license and a convenience fee of $5 will be added.
Shred-a-thon Saturdays – Shredding Paper Files and Computer Hard-Drives, While You Watch, that Is Ultimate Secure! – Shredding for Business and Residential, Easy Access from North Dallas – Richardson – Frisco – Garland – Carrollton – McKinney – Addison – Irving and beyond….
While DFW Shredding is primarily a Mobile On-Site Shredding Company for business and residential customers, we also offer a cost effective service for customers with small quantities, business or residential.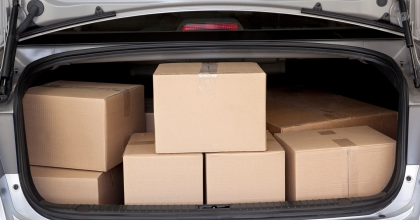 Bring your documents and computer hard-drives to our site and save money.
Saturday drive-thru shredding is as secure as our Mobile on-site shredding since it is done while you watch.
We use our  famous Yellow Shredding Trucks on Saturdays too.
Frequently Asked Questions
1. Do the documents have to be in boxes?
No, bring them in bags, totes, or what ever you have available to you and we will take care of the rest.
2. What Payments do you accept?
To keep the costs down for this service, please bring cash.
3. Does one need to make an appointment?
No need to make an appointment.
4. How long does it take?
Not long at all, we can shred 10 boxes in 3 minutes!
5. What about other material with the paper documents?
If you have X-rays, floppies, CDs, etc., yes we can shred those separately and the price will be $2/lb.
We use specialized shredders for other materials that does take longer to Shred, your patience will be appreciated.
6. Does one need to remove staples, paper clips binders, etc?
Please remove the very large paper clips and three ring or similar binders, but there is NO NEED to remove staples and small paper clips.
7. Why is this service available on Saturdays only?
DFW Shredding is primarily a Mobile Shredding Company, so on weekdays our trucks are out shredding at customers office, storage or residential by appointment.
8. What is the process for obtaining a Certificate of Destruction?
The Tech will provide you with a form that you fill out with your information including your email address and we will email one to you in 5 business days. There is a charge of $5 for the Certificate.
9. Do you have a location in Tarrant County?
Not yet, we are looking for a place where we can set up on Saturdays. If you know of a storage, retail, commercial property, church or are with the city that has some extra parking, (approx. 10-15 spaces) with a highway exposure and is centrally located, contact us.
PLEASE MAKE SURE THAT NO GARBAGE IS INCLUDED WITH YOUR DOCUMENTS AS THAT WILL INCREASE YOUR COST
LOCAL COMPANY: "DFW Born, DFW Shred" Since 2004
CERTIFIED SECURE DESTRUCTION SPECIALIST (CSDS) ON THE TEAM!
DFW Paper / Document Shredding Services