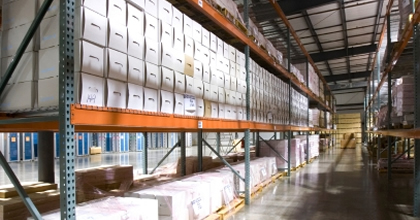 Moving Your Offices Soon?
Best Time to Clean out!
DFW Shredding will work with you around your moving schedule.
Moving is the best time to get rid of out-dated documents and files.
Don't waste money moving obsolete documents to your new offices or storage.
Let DFW Shredding shred on-site unwanted confidential documents at your present offices or storage before and/or after the move.
We Make it Easy
Just leave the documents in boxes, file cabinets or even in a pile in the corner (mark them for shredding) and we will do the rest.
We will come in with a couple of jumbo bins, fill them up with your documents,  roll the bin to our purpose built shredding truck, which automatically lifts and dumps them into the shredding hopper and while they are getting shredded, we will re-fill the bins and repeat the process until everything you wanted to be shredded is done, all this while you watch….priceless peace-of-mind!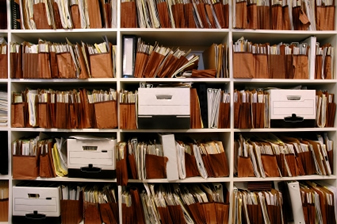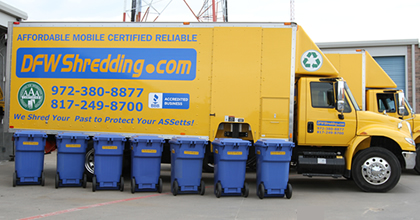 DFW Shredding will work with you around your moving schedule.
We can deliver secure lockable jumbo bins, ahead of time (delivery fee applies) that you can fill-up with documents to be shredded.
A shredding truck will be scheduled to come out to your location and shred the contents on-site.
After the shredding, we will pick up the empty bins.
However, it is not necessary for you to have the bins on hand in advance, because you can collect/segregate all documents to be shredded and then schedule the shredding truck to come out and shred on-site while you watch.
LOCAL COMPANY: "DFW Born, DFW Shred" Since 2004
CERTIFIED SECURE DESTRUCTION SPECIALIST (CSDS) ON THE TEAM!
DFW Paper / Document Shredding Services