No Contracts to Sign!
We Rely On Our Superior Service Levels every-time to Keep You As Our Customer
(Ever wondered why other companies make you sign a contract?)
FREE Secure Bins and Consoles Provided For Recurring / Routine Scheduled Service

Opt for every 4 weeks, every 2 weeks or weekly shred schedules, any of these that works for you

No Hidden Fees, Guaranteed

Flat Rate shred pricing

Certificate Of Destruction Provided On Every Routine Trip

100% Onsite Shredding "Strictly On-site Shredding is Ultimate Secure"
Secure Containers
DFW Shredding will place lockable, secure containers and/or cabinets in your office spaces. Employees simply place the documents to be shredded in the containers.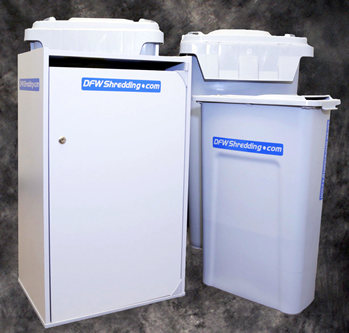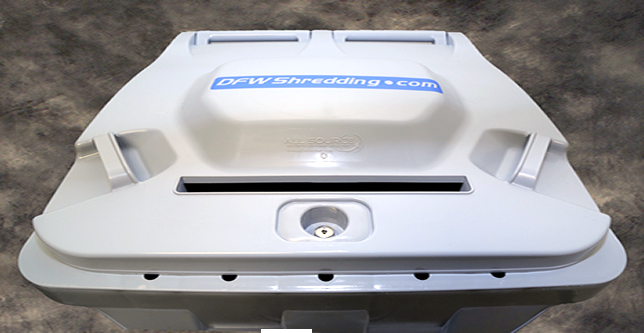 Large Shred Bin: 24in Wide x 26in Deep x 42in Height
Jumbo Shred Bin: 25in Wide x 33in Deep x 45in Height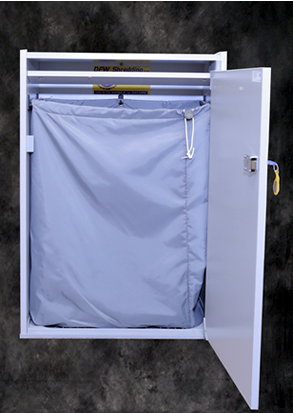 Executive Console
21in Wide x 16in Deep x 36in Height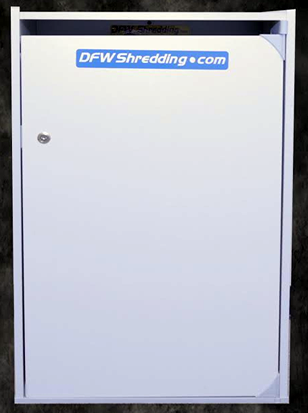 Executive Console
21in Wide x 16in Deep x 36in Height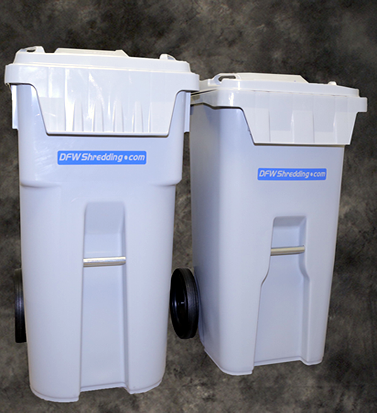 Large Shred Bin: 24in Wide x 26in Deep x 42in Height
Jumbo Shred Bin: 25in Wide x 33in Deep x 45in Height
No contract required. There are no additional hidden fees or taxes. Our prices will stay the same unless you have an increase in the quantity you are shredding.
Uniformed and Bonded Security Technicians
Our uniformed and bonded security techs will come out to your business on a scheduled basis. Select every week, 2 weeks, 4 weeks or any a custom interval that you prefer.
We offer a variety of options.
At DFW Shredding you can choose from executive consoles or three different bin sizes. All of our options are lockable and secure.
Frequently Asked Questions
1. How does this process work?
We supply your company with any number of Secure Bins, Secure Executive Consoles in any combinations and place them around your offices.
The bins and consoles remain locked and have an opening like a mailbox where one can insert documents that need to be shredded. At the intervals that you decide at the time of placement, our uniformed Techs will unlock the consoles and empty the bag that is inside into the bin that they bring in and roll the bin out to the truck where the automatic process of the truck takes care of the rest, lifts the bin and drops the contents into shredder hopper and are shredded quickly (100lbs/minute). Thus the low flat-rate shredding and most importantly, security of your information, since your files are shredded before we leave.
The documents are never handled by any one, which makes our process the most secure in the industry! You place the documents in the consoles, which has a bag inside, when we come in, the documents are pored into a bin, which is rolled to the shredding truck. The truck has an automatic lift that picks up the bin and dumps the documents on to the shredder knives, no actual handling of the documents manually.
2. What if we need an extra shredding outside our schedule?
No problem, call us, as soon as possible, within a few days or two in our normal routine area we will come out and shred for you. There will be a small trip charge added to your normal charges and we will also come out on your normal shredding scheduled day(s) so we can keep you in the same Green Route in your area.
3. What if we have extra shredding that will not fit in our consoles/bins?
Let us know by placing a sticky on your bin or console for the tech to come and see you so you can show him/her the extra boxes, filing cabinet(s), etc. for shredding and we will take care of it. There may be a small fee for extra shredding.
LOCAL COMPANY: "DFW Born, DFW Shred" Since 2004
CERTIFIED SECURE DESTRUCTION SPECIALIST (CSDS) ON THE TEAM!
DFW Paper / Document Shredding Services